This is a straightforward process for many of us but for small business owners who are trying to manage images on their website using a CMS, it is only straightforward once someone has shown you how it's done!
First of all I use Microsoft Office Picture Manager to resize my images. It is available in most recent versions of Windows and the process of resizing an image is simple and straightforward.
Step 1: Find out the size of the image that you require in pixels. If you are unsure but know it needs to be the same size as other images in the CMS you can usually navigate to your website, hover over a similar image, right-click with your mouse and view image properties. Write down the size. Lets use 600×400 as an example. Width is listed first.
Step 2: Open your image using Microsoft Picture Manager. To do this locate the folder that your image is stored in. You may need to night click on your mouse and select open with Microsoft Office Picture Manager.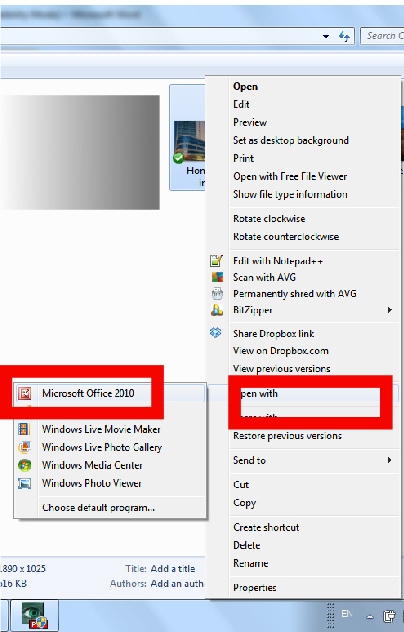 Step 3: Once the image opens in Picture Manager select 'edit pictures' from the menu on the top of the page and then 'resize' from the menu that appears on the right hand side once you have selected 'edit pictures'.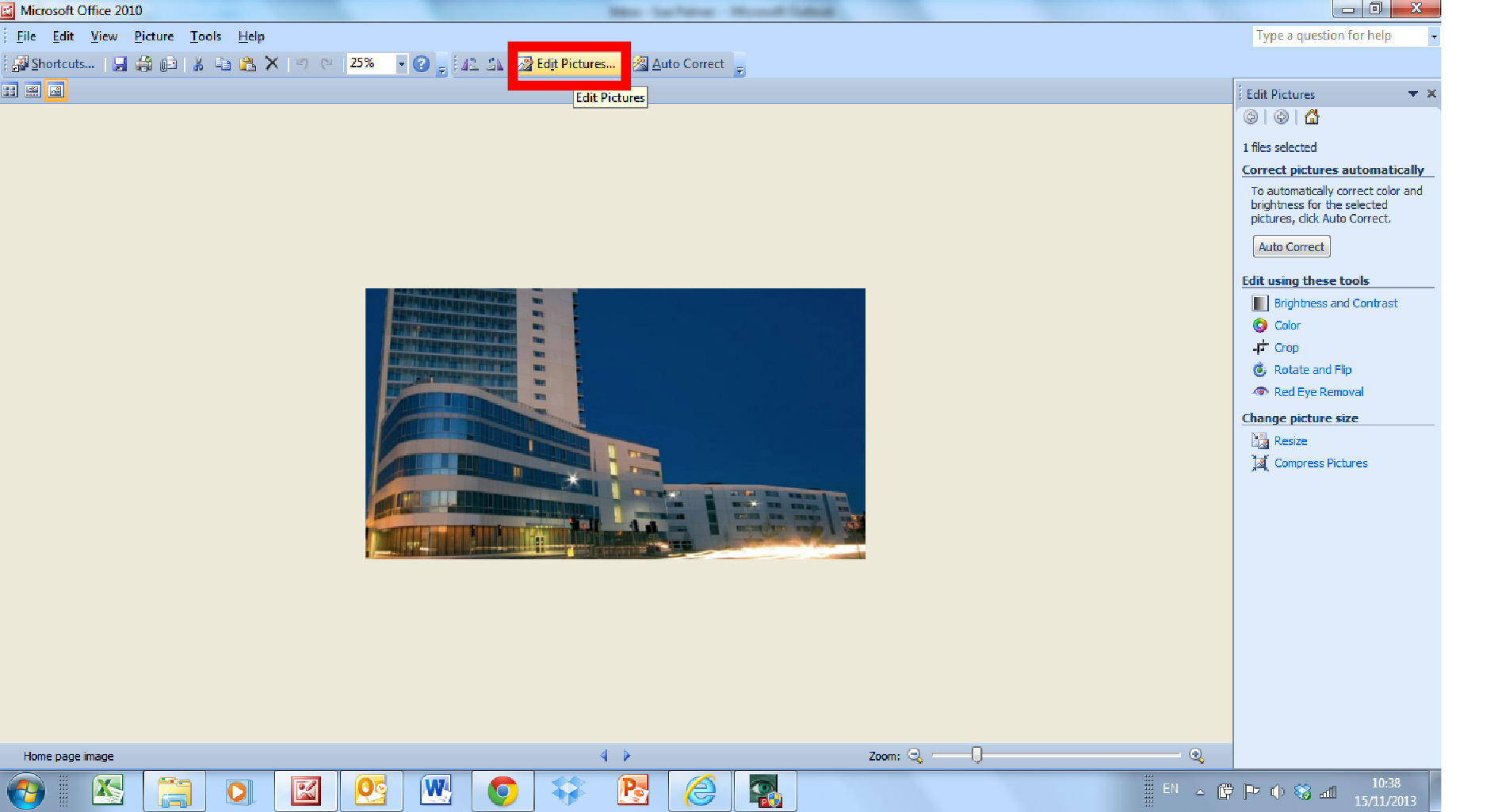 Step 4: Enter the dimensions that you require into the custom width and height field. Then check the size setting summary. As you can see if I resize this image to 600pxiels wide it will only be 325 pixels high, which is too small. This means that I need to do some cropping.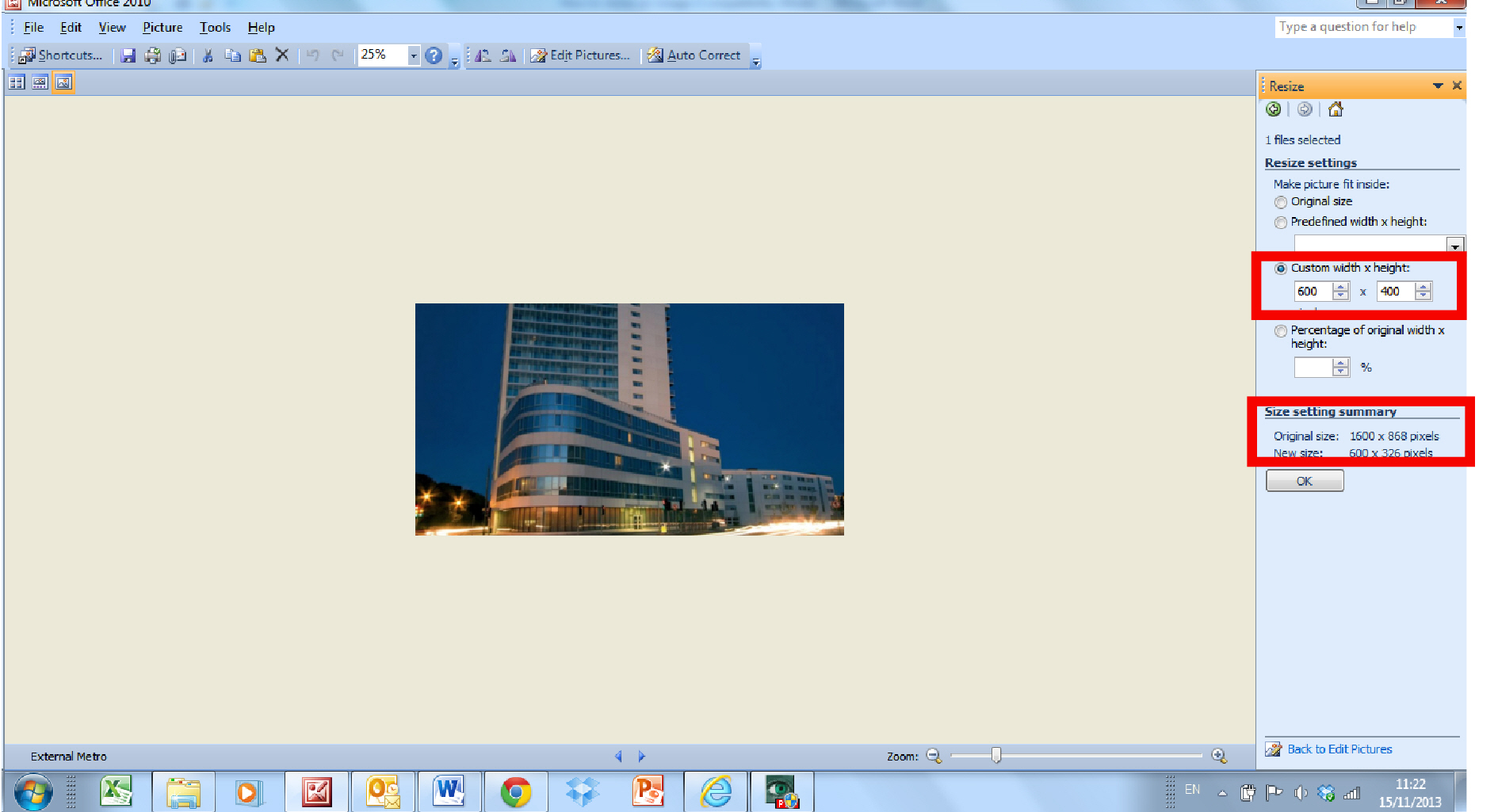 Step 5: Set dimensions to the minimum size that will allow cropping from only one of either the width or height dimensions, but not both. In this instance when I set height to 400 width defaults to 737. As you can see I had to play around a little with the width to get the height to the 400 pixels that I was looking for.
Step 6: Select OK when you have the crop-able width or height that you are looking for.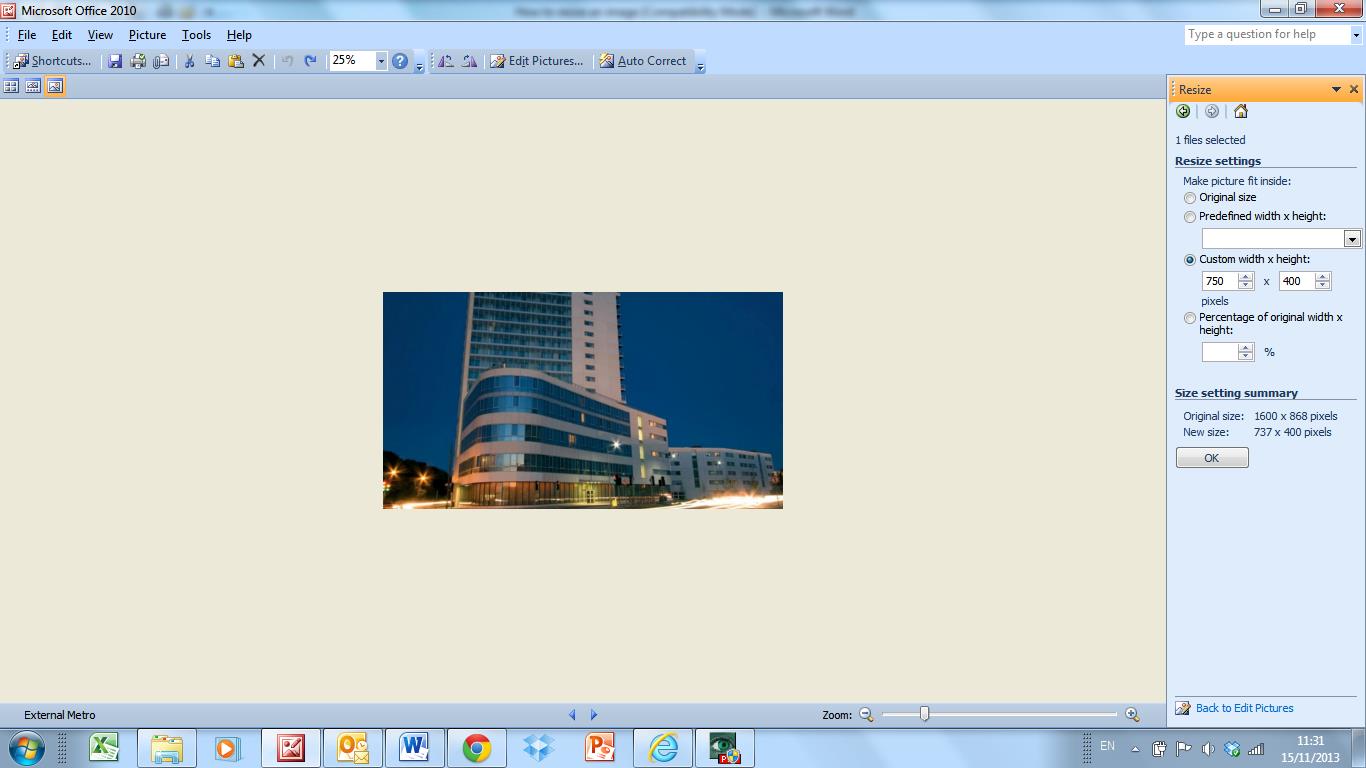 Step 7: Select edit images from the top menu again and then select crop from the menu on the right hand- side.
Step 8: Crop the image to the size that you want and reposition the crop line to display the optimum section of the image.
Step 9:Select OKAY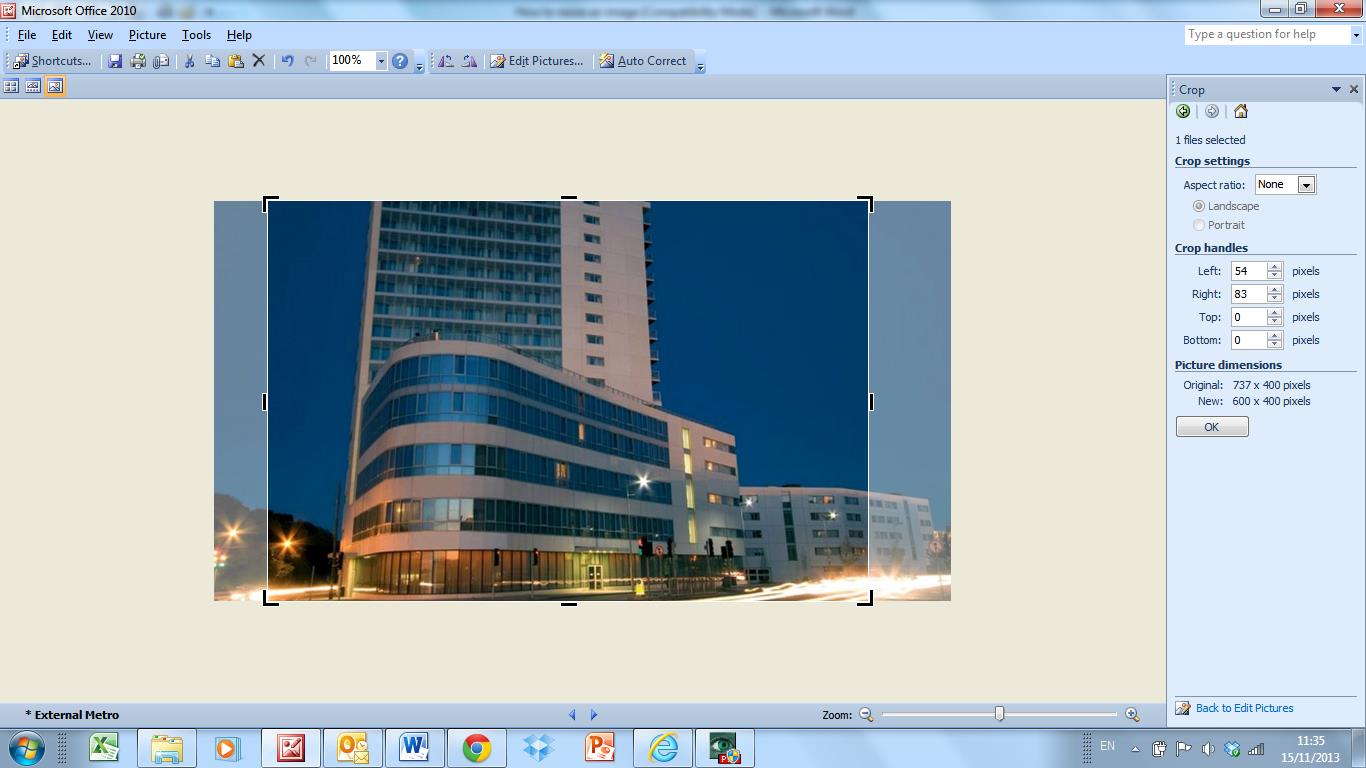 Final step: Go to file and save as. Save the image under a different file name so that you don't lose the original high resolution image. This is because images can't be successfully sized up in the way that I have outlined.
I hope this helps!