As a copywriter and content creator I recently cringe when I look at my own blog. There are no recent posts in there because I have been so busy creating content for other people.  So Five Minute Friday is my solution. Five minutes of (hopefully) useful content every Friday – no excuses, that's five minutes of typing, it will take less time to read. I'll let you know how long this actually took at the end…
This week: How to create a GOAL in Google Analytics.
A goal is an action that you want to measure, like time on a page, a .PDF download or submission of a contact form, or a newsletter sign up.
Log in to analytics and select admin from the account screen.
Select goals from the administration panel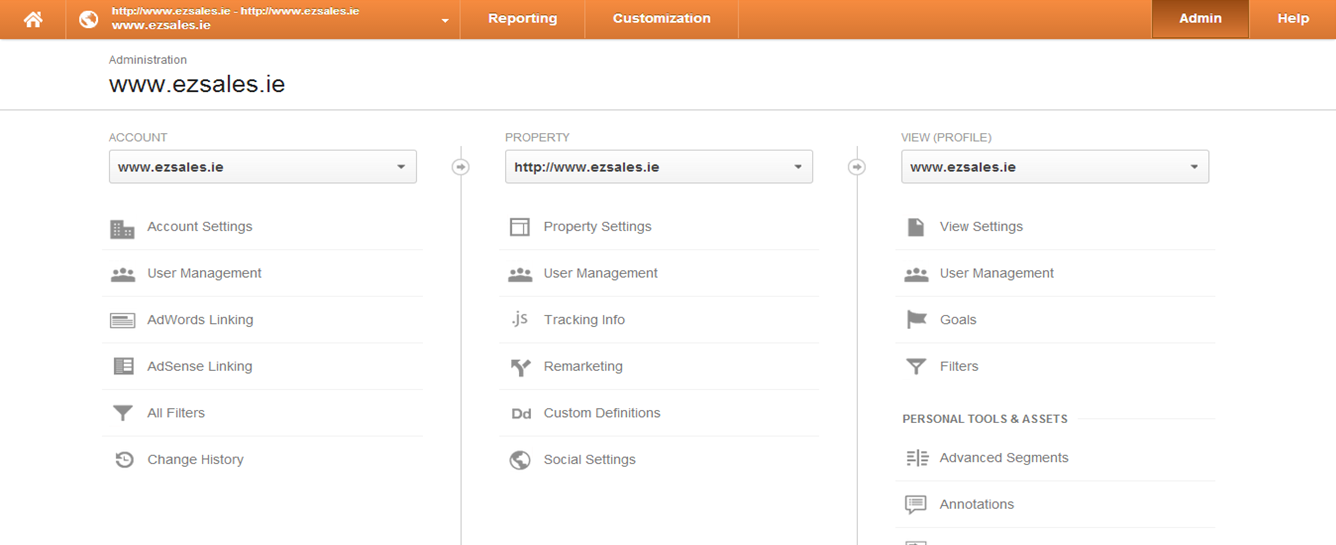 Select create goal
Enter goal description and select goal type.
Destination example: thank-yous.html
Duration example: 5 minutes or more
Pages/Screens per visit example: 3 pages
If you choose destination enter the destination URL
Select 'begins with' or 'equals to'. You might use 'begins with' to track all pages of a blog and 'equals to' for a specific URL, such as thank-you.html as above.
Give the goal a value if you want to measure ROI.
Verify the goal and select 'create goal'
Edit the goal to add a funnel (path) later if required.
Note: if you want to track PDF downloads or video plays, you will need to set up event tracking.
I hope this Five Minute Friday article has been useful.
P.S. This took 10 minutes to write – I'll need to get faster!